📕 subnode [[@protopian/casualties of perfection]] in 📚 node [[casualties-of-perfection]]
Casualties of Perfection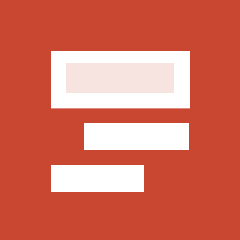 Metadata
Highlights
Not maximizing your potential is actually the sweet spot in a world where perfecting one skill compromises another.
Psychologist Amos Tversky once said "the secret to doing good research is always to be a little underemployed. You waste years by not being able to waste hours."
But Tversky's point is that if your job is to be creative and think through a tough problem, then time spent wandering around a park or aimlessly lounging on a couch might be your most valuable hours. A little inefficiency is wonderful.
Nassim Taleb says, "My only measure of success is how much time you have to kill." More than a measure of success, I think it's a key ingredient. The most efficient calendar in the world – one where every minute is packed with productivity – comes at the expense of curious wandering and uninterrupted thinking, which eventually become the biggest contributors of success.
Just like evolution, the key is realizing that the more perfect you try to become the more vulnerable you generally are.
Loading context... (requires JavaScript)