The Sad, Beautiful Fact That We're All Going To Miss Almost Everything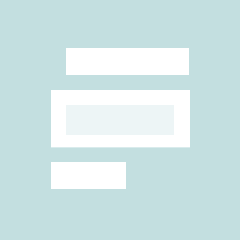 Metadata
Highlights
you simply have no chance of seeing even most of what exists. Statistically speaking, you will die having missed almost everything.
Culling is the choosing you do for yourself. It's the sorting of what's worth your time and what's not worth your time. It's saying, "I deem Keeping Up With The Kardashians a poor use of my time, and therefore, I choose not to watch it." It's saying, "I read the last Jonathan Franzen book and fell asleep six times, so I'm not going to read this one."
Surrender, on the other hand, is the realization that you do not have time for everything that would be worth the time you invested in it if you had the time, and that this fact doesn't have to threaten your sense that you are well-read. Surrender is the moment when you say, "I bet every single one of those 1,000 books I'm supposed to read before I die is very, very good, but I cannot read them all, and they will have to go on the list of things I didn't get to."
Culling is easy; it implies a huge amount of control and mastery. Surrender, on the other hand, is a little sad. That's the moment you realize you're separated from so much. That's your moment of understanding that you'll miss most of the music and the dancing and the art and the books and the films that there have ever been and ever will be, and right now, there's something being performed somewhere in the world that you're not seeing that you would love.
Imagine if you'd seen everything good, or if you knew about everything good. Imagine if you really got to all the recordings and books and movies you're "supposed to see." Imagine you got through everybody's list, until everything you hadn't read didn't really need reading. That would imply that all the cultural value the world has managed to produce since a glob of primordial ooze first picked up a violin is so tiny and insignificant that a single human being can gobble all of it in one lifetime. That would make us failures, I think.
Loading context... (requires JavaScript)